New penalty regime prompts ATO review
The ATO has announced it is going to review the contravention reporting thresholds for SMSFs in light of the new penalty regime which is set to begin in July.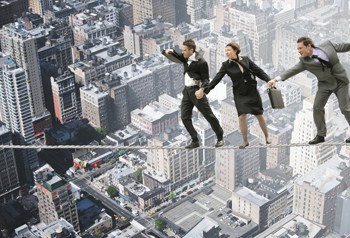 Speaking via a webinar yesterday, the ATO's director for SMSF regulatory and income tax products, Nathan Burgess, said there have been changes in the sector since the thresholds were initially introduced, including the introduction of the penalty regime.
"This is a new regime. When the auditor contravention report thresholds were brought in, we didn't know necessarily who the auditors were," Mr Burgess said.
"Now that they're actually registered by a Commonwealth agency and we know who these people are we can actually have much more faith in them."
Mr Burgess said if new standards were created, they would likely take effect from July next year.
Speaking to SMSF Adviser, AMP SMSF's head of policy, technical and educational services Peter Burgess explained that currently, if a fund is less than 15 months old and the value of the contravention is less than $2000, it doesn't have to be reported.
For other funds, if the total value of all contraventions is less than five per cent of the value of fund assets and is also less than $30,000, the contravention doesn't need to be reported, he added.
"[The thresholds] were set some time ago and given recent changes to the ATO's compliance approach and the pending introduction of new penalties, it's a good time to review those thresholds and it makes sense to consult with industry as to what the thresholds should be," Mr Burgess said.
Also speaking to SMSF Adviser, the Institute of Public Accountants' Tony Greco said this announcement from the ATO follows the focus on an auditor's role "picking up speed" within the SMSF sector.
Written by Katarina Taurian
Thursday, 12 June 2014
Source:  www.smsfadviseronline.com.au