ATO seeks to dispel LRBA panic
The ATO has expressed its concern that the SMSF community is misinterpreting the courses of action they need to take following the release of new LRBA guidance, and has set out to dispel various concerns.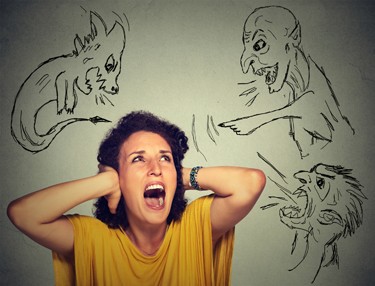 Earlier this month, the ATO released Practical Compliance Guideline (PCG) 2016/5, which sets out the safe harbour terms on which SMSF trustees may structure their LRBAs consistent with an arm's-length dealing.
Since the release of the PCG, ATO assistant commissioner Kasey Macfarlane said she has noted some confusion via various social media channels about the intention and direction of the guidelines.
"The safe harbours and the PCG itself […] don't set a minimum benchmark that all LRBAs have to comply with," she told AccountantsDailysister publication SMSF Adviser.
"It is a safety net, if you like, so if SMSF trustees choose to apply it they can have certainty that the non-arm's-length income [NALI] provisions won't apply to their particular arrangement if the structure is within those parameters.
"If they choose not to apply the guidelines, and they have an arrangement that is structured outside of the parameters of the guideline – that doesn't mean that automatically the NALI provisions apply.
"It just means that they don't have the certainty of that safety net […] and they just need to be able to demonstrate that their arrangement nevertheless is consistent with a commercial dealing.
"Not everyone has to run out and restructure their arrangements."
Ms Macfarlane also noted some concerns around the interest rates used, which are benchmarked against the Reserve Bank's Indicator Lending Rates.
"People are saying 'well, I can get a better rate than that from the bank'. I suppose it comes back to this issue again: this is a safe harbour safety net, so there are some other options out there if people don't want to apply the guidelines," she said.
"They can either go out and restructure and refinance their loans with a commercial lender on those favourable rates or they might just want to restructure their arrangement with an existing party based on the terms that the commercial lender will provide to them," she said.
Acknowledging that there are some trustees and professionals concerned that they don't have enough time to restructure an existing loan, Ms Macfarlane reiterated that the ATO is encouraging such parties to come forward.
"We would expect that when people come to us that they would be able to demonstrate and have some evidence that they have made some progress towards restructuring arrangements and they do have an intent to make required payments and interest payments," she said.
"Now obviously we have to look at each on a case-by-case basis, but I expect that we would take a pragmatic approach in those types of circumstances. A pragmatic and reasonable approach," she said.
"People should be starting to take action now and starting to take steps to do what they need to do to revise or restructure their arrangements. If they do have those concerns about not being able to meet the 30 June deadline, we encourage them to come to us now rather than waiting until June to come and approach us," she said.
Ms Macfarlane also made note of the additional concession that applies to SMSF trustees, in that if that existing loan arrangements between related parties are structured on commercial terms by 30 June, the ATO won't seek compliance action for the 2014-15 year or years prior.
KATARINA TAURIAN -
Tuesday, 26 April 2016
www.accountantsdaily.com.au